2020 Fantasy Football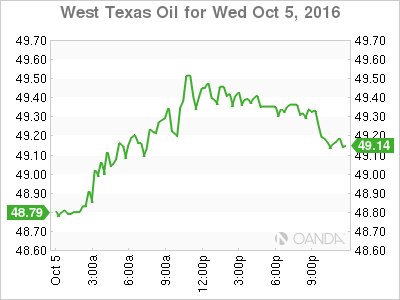 What is even more impressive is that despite the QB change to Nick Mullens, Aiyuk has remained productive for fantasy managers. When I look at my rankings, one of the main things that leaves me puzzled is where Michael Gallup is. As much as I don't want to keep reiterating season-long statistics, I feel like no one realizes he finished with 66 catches for 1,107 yards and 6 touchdowns in 14 games. I have done my best this off season to draft Hayden Hurst EVERYWHERE. The Falcons have targeted their tight ends over 100 times in each of the last two years. The Falcons chose to not make an attempt and retaining Austin Hooper last year. Part of that was due to cap space, but they had to be confident enough in their ability to replace him to let him walk. They are prepared to hand over Hooper's role and Hurst is just waiting.
The Bills are also returning all five starters along the offensive line. Singletary is a running back you should be comfortable targeting at his current average draft position. Singletary split opportunities with Frank Gore last season and had more added to his plate as the season progressed. Singletary tied for the fourth-most rushing attempts of 15 or more yards. He averaged an impressive 0.77 fantasy points per opportunity. Gore has moved on to the Jets, but the Bills did draft running back Zack Moss in the third round. Singletary and the rookie will operate as a running back by committee with Singletary as the lead.
If you managed to snag him late in your drafts, you are greatly benefiting from his RB1 season. On the other hand, Cam Akers is a second-round pick who has been extremely efficient with his touches, but has not received the workload that we had hoped for.
Sutton has always had elite size at the receiver position and as he continues to improve as a route runner he provides fantasy players with a very high ceiling this season. The Broncos do have the seventh-most difficult schedule for wide receivers according to aFPA. Sutton will see his fair share of No. 1 cornerbacks, but the addition of receivers Jerry Jeudy and K.J. Hamler will help shift some of the defensive attention away from him. Robinson is coming off of the second most productive fantasy season of his career. He averaged 9.6 targets, 6.1 receptions, 71.7 receiving yards, and 103.6 air yards per game in 2019. Robinson finished as a WR2 or better in 50% of his games in half-point PPR.
He was able to accomplish this in spite of quarterback Mitch Trubisky. Robinson was particularly effective from Weeks 12–16 averaging 132.2 air yards and 16 half-point PPR fantasy points per game. Trubisky averaged 13.5 fantasy points per game last season and ranked 30th with a true passer rating of 74. This advanced metric does factor out unpressured throwaways and dropped passes.
Target: Hayden Hurst (adp 106
Will Fuller V will be the starting outside receiver in this offense. Fuller has not played 12 games in a season since his rookie season in 2016 where he played just 14. In the event Fuller misses time, Cooks will be Deshaun Watson's surefire number one target. All the Will Fuller V truthers are yelling at me right now, don't worry I like him too! However, when it comes to undervalued players, I am planting my flag on Brandin Cooks in 2020.
He's never been a target monster as his career high was 127 in 2013, and has averaged 102.5 over the four seasons in Baltimore. We are 10 weeks into the season and we have had multiple rookies emerge as solid fantasy contributors. As a result, most dynasty teams that opted for a rebuild heading into the 2020 off-season are likely winning multiple games on the back of these rookies. By far the most unexpected story is James Robinson, who was an undrafted free agent signed by the Jaguars, but is now leading all rookie RBs in opportunity share and carries per game.
The selection of Edelman at this stage of the draft was perfect for Justin Boone's team since he'd be his fourth wide receiver. Akers was drafted to be Gurley's successor and provides the Rams with an offensive weapon who can make an impact as a runner, receiver and is a willing blocker. He is the third running back in Florida State history with multiple seasons with 1,000 or more rushing yards. Akers ranked fifth all-time in Florida State history with 586 rushing attempts. His 2,874 rushing yards and yard games ranked sixth in school history. Akers's 34 touchdowns tied for sixth in Florida State history while his 27 rushing touchdowns rank seventh. He also left the program ranked 12th all-time with 3,375 all-purpose yards.
How do you do ADP payroll?
How to set up payroll 1. Step 1 – Apply for an EIN.
2. Step 2 – Obtain your local or state business ID.
3. Step 3 – Collect employee documents.
4. Step 4 – Choose pay periods.
5. Step 5 – Purchase workers' compensation insurance.
6. Step 6 – Offer optional benefits to employees.
7. Step 7 – Open a payroll bank account.
Funchess will now have an opportunity to catch passes from future Hall of Fame quarterback Aaron Rodgers. He's on track to open the season as the Packers No. 2 receiver. Funchess is an excellent pick in the late rounds of your draft. The addition of Stefon Diggs this offseason was huge considering the statistical improvements Buffalo made from 2018 to 2019. Being tied to a high-quality offense is never a bad thing for a running back in fantasy football.
The arrival of Todd Gurley, who is a very capable receiver out of the backfield, could keep Ridley's targets from ascending in 2020. Another factor to consider is that defensive coordinators may focus more on the third-year wide receiver with Mohamed Sanu and Austin Hooper gone. Ridley has been a fabulous addition to the Falcons offense over the last two seasons and is in a great position to outperform his current ADP. He's earned the trust of Ryan, offensive coordinator Dirk Koetter, and is someone worth reaching for in drafts.
We Do The Work You Dominate Your Draft.
I know ADP in June is a bit obnoxious, but dammit we have to start somewhere. In this largely impressive rookie class, two highly productive players that stand out are wide receivers Justin Jefferson and Tee Higgins.
Last year around this time we were drafting Brandin Cooks in the 4thround due to the presumed high-powered offense he was in with the LA Rams. That was with two proven targets on his same team in Robert Woods and Cooper Kupp. This season he goes to a team with Deshaun Watson, the vacated targets of Deandre Hopkins, and an often-injured wide receiver opposite of him, but we're drafting him in round 8? The Giants have three players who could all be considered the No. 1 receiver in Shepard, Darius Slayton, and Golden Tate.
Every year in the wild word of fantasy football there is always a handful of players who seem to be completely undervalued. The circumstances for that range from poor performance from the previous season or a change in the offense. Below is a list of an early look at five players that are being completely undervalued relative to their upside and what they can provide any fantasy team this season.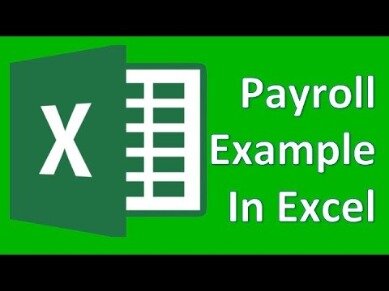 A lot of Fantasy managers will undervalue players just based on the recency bias of what they brought to their Fantasy team the year before. The Texans head coach Bill O'Brien has informed us he has no concern over the injury that caused Cooks to miss time last season, so I'm not buying this as a reason for his ADP. This truly leaves me completely clueless as to why he is currently going as the WR35 in drafts.
Love Wide Receiver Duos? So Do We
Funchess only played one game with the Colts, but was very productive with the Panthers. He caught 107 of 191 targets for 1,389 receiving yards and 12 touchdowns from 2017 to 2018.
Thielen is being forgotten by many casual fantasy football fans about a disappointing 2019 season. He only averaged 4.8 targets, 3.0 receptions, 41.8 receiving yards, 57.3 air yards, and 9.94 half-point PPR fantasy points per game. As a gentle reminder, Thielen averaged 9.3 targets, 6.4 receptions, 83 receiving yards, and 92.3 air yards in 32 games from 2017 to 2018. Thielen had a record-breaking eight straight 100-yard games to start the season. He averaged 7.4 targets, five receptions, 74.3 receiving yards, 90.4 air yards, and 0.5 touchdowns per game.
He has missed 22 total games and has yet to play a full NFL season in his four-year career.
In 13 games last year, he finished as the 26th fantasy receiver and the 19th after his debut in Week 4.
I have trouble getting behind Eagles players for fantasy because the coaches like to spread the ball around, but Jeffery is still the No. 1 receiver on a team that will have a great offense.
Fuller is in line for a larger target share this season after the Texans traded away wide receiver DeAndre Hopkins.
He finished with an impressive 2.29 yards per route run according to Pro Football Focus. He averaged more receiving yards (79.1) and air yards (98.6) than Cooper last season. The second reason is because of the Cowboys drafting CeeDee Lamb who was considered by many NFL Draft Analysts to be the top wide receiver in the 2020 class. There is no denying that Torrey Smith had a down year in 2015, but there is plenty of optimism for his outlook in 2016. Gone is the granny-low offense that former Head Coach Jim Tomsula ran, and in with the high-octane offense Chip Kelly runs. Just take a look back at DeSean Jackson and Jeremy Maclin, they averaged 129 targets, 1,325 receiving yards, and 9.5 TDs as the number one wide receiver in the offense. The problem for Torrey Smith last season was simply he didn't receive nearly enough targets to be a big factor in the offense.
He was listed as a wide receiver in college, but he is fully expected to be a running back at the next level. He ran a 4.39 40-yard dash at 6'0″ 228 lbs, which is the same speed as Jonathan Taylor, who is two inches shorter and three pounds lighter. Kirk and Larry Fitzgerald are the starting receivers in Arizona and then there are a lot of rookies with upside.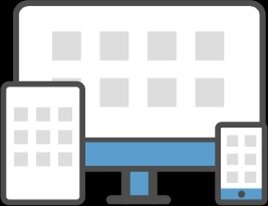 The Redskins finished last season ranked 31st in total yards (274.7) and 32nd in points per game (16.6). McLaurin put together a very good rookie season despite being tethered to an anemic offense and catching passes from multiple quarterbacks. He averaged 6.6 targets, 4.1 receptions, 65.6 receiving yards, and 93.1 air yards per game last season. McLaurin finished as a WR2 or better in 42% of his games in half-point PPR. He tied Courtland Sutton for the fifth-most yards after contact at the receiver position according to Sports Info Solutions. The Chiefs have averaged an impressive 401.4 total yards per game since Patrick Mahomes has been the starting quarterback.
He will likely not see all 120 targets Hooper was on pace for last year. Some of those will go to Gurley and the wide receivers, but let's give Hurst 75%. That's 90 targets and as a tight end, that is a golden ticket top a top eight finish. He averaged 18.3 yards per reception last season at Arizona State and 10.5 yards after contact, which emphasizes his elite run-after-the-catch ability. The 49ers will likely be without Deebo Samuel for the first few weeks of the season due to a Jones Fracture in his foot back in June. Washington Football Team running back Antonio Gibson is going to be a popular selection in fantasy drafts in the upcoming weeks due to the team's release of Derrius Guice.
Slayton surpassed expectations last season with 48 receptions for 740 receiving yards and eight touchdowns leading the Giants in the two latter categories. Shepard played in 10 games with 57 receptions for 576 receiving yards and three touchdowns. The volume should continue to be there in 2020 for the veteran receiver, but can Edelman still be productive with longtime teammate Tom Brady. He has a good chance to return WR3 value this season catching passes from Jarrett Stidham.
Through The Looking Glass: Early 2021 Dynasty Qb Preview
Not only do they lead this class in metrics such as receiving yards, yards per route run, and dominator rating, they have also become a focal point of their team's passing attack. And one name to keep an eye on is Denzel Mims, who has steadily become more and more involved in the Jets offense. He currently leads all rookies in target share and red zone target share, though it has not translated into fantasy production quite yet. Brandon Aiyuk, rookie first-round pick out of Arizona State, has been one of the few bright spots in an injury-riddled season for the San Francisco 49ers. With George Kittle and Deebo Samuel missing time, Aiyuk has taken full advantage of his increased workload. Since week 7, Aiyuk has been the WR5 in opportunity share (18%), while leading his team in targets per game with 10.7. And in that same time span, he has paced as the WR5 in PPR points per game (20.1), finishing as a top 20 PPR receiver in all 3 weeks.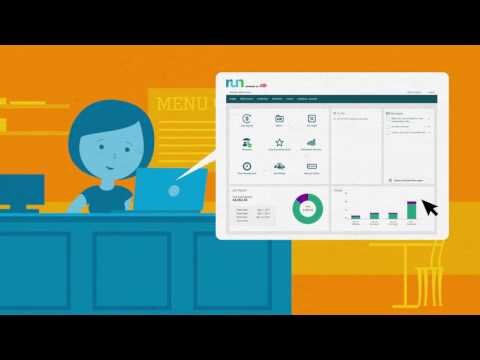 I have trouble getting behind Eagles players for fantasy because the coaches like to spread the ball around, but Jeffery is still the No. 1 receiver on a team that will have a great offense. In 13 games last year, he finished as the 26th fantasy receiver and the 19th after his debut in Week 4. Fuller is in line for a larger target share this season after the Texans traded away wide receiver DeAndre Hopkins. He has missed 22 total games and has yet to play a full NFL season in his four-year career. Fuller caught 49 of 71 targets for 670 receiving yards and three touchdowns in 11 games last season. The Texans also acquired Cooks and Randall Cobb this offseason. He's the epitome of a risk-reward player and someone to acquire if your fantasy roster is built to take on some additional risk.
Allen has averaged 9.3 targets, 6.3 receptions, 79 receiving yards, and 85.6 air yards per game over the last three seasons with Philip Rivers under center. The Chargers will now turn to Tyrod Taylor to be their starting quarterback in 2020 after Rivers signed with the Colts during free agency.
Edward-Helaire was drafted by head coach Andy Reid to jump-start a running game that ranked 22nd in rushing yards per game with 101.5. The Chiefs currently have Damien Williams, free agent signing DeAndre Washington, and other running backs currently on the roster. Edwards-Helaire is someone to reach for in fantasy football drafts. Reid hasn't used this much draft capital on a running back since selecting LeSean McCoy back in 2009 when he was the head coach of the Eagles.