3 Examples Of Strategic Human Resource Management From Top Companies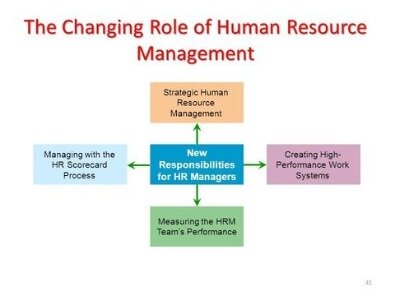 One of the most critical advantages of incorporating an HR analytics strategy is having information ready and available for future leadership needs. Companies can develop everything from recruiting and development plans to succession tactics with data they've collected. Often an overlooked area, a succession plan can help minimize disruption by identifying vital roles in a company and employees who possess the skills to assume these positions immediately should someone leave. Today, people in strategic planning are focused heavily on employee-related issues and how they affect an organization's long term business success. They are realizing that strategic integration between business and human resource strategies is critical to an organization's goals. Forbes considered HR Management the 6th best job in their 2017 poll of Best Jobs to Apply for in 2017. Erica Volini, a principal with Deloitte Consulting LLP, is Deloitte's Global Human Capital leader.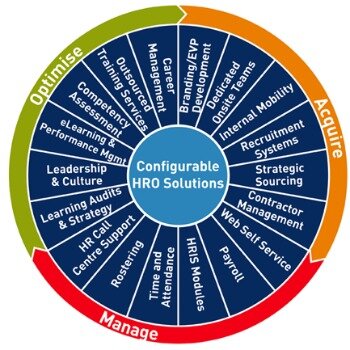 They can also use data to develop a software adoption training program or campaign to help employees adjust to the change. HR's involvement in developing and recommending training solutions is critical to successfully attaining the organization's goals. Human Resource Management is central to any organization, and it's about far more than just hiring and firing employees. In forward-thinking companies today, Human Resource Management focuses on the recruitment, direction, and management of human assets, and making strategic plans for the future. Strong Human Resource Management nurtures human talent so employees can become even more valuable to the business.
Why Is Performance Management Important? (+ Tactical Tips)
HR policies at these companies ensure that people are well paid for their time and talent with wages, lodging, education, and family support. Compensation packages are part of the human resource planning process to hire and retain employees who are at the top of their fields.
Companies that leverage their human capital to achieve their business objectives, especially growth have more positive results. These companies have well-defined HR practices that align with the company's business goal. Their employees stay employed longer and contribute positively to the overall financial performance. Companies without a clear people plan are at risk of losing or never obtaining a competitive advantage. The personnel administration function of human resources has become outdated in the past 20 years.
.] Such studies indicate that true competitive advantage can be achieved through people and the people practices of organizations.
A former steward of the learning and development research practice for Deloitte, David developed the team's work in continuous learning and learning cultures.
David, a 10-year veteran of the organization, led the research teams at Deloitte for six years.
An authority in all areas of human resource, talent, learning, and leadership, David brings an integrated perspective to organizations seeking to solve their significant workforce challenges.
He is adept at shaping operating models and key roles to improve employee experience and productivity, and is a thought leader in organizational culture, learning, and talent development.
Learning and development (L&D) programs should always support the organization's key mission and objectives. As automation gains more traction, organizations are focusing on human capital transformation and management. They are beginning to play a key role in strategic planning and, in many cases, are also involved in executing these strategies.
Build Your Best Workforce: Why Soft Skills Are More Important Than Ever In The Workplace
Workforce planning also includes conducting an inventory of your current talent and identifying gaps in technical skills that relate to the areas of importance. Once these gaps have been identified, then creating a plan to either develop employees within your organization or hire from the outside to minimize the gaps. Human resources managers in major companies are involved in strategic decision making and actively participate on organizational strategy teams. Most consider strategic planning to be a significant component of their role.
She specializes in organizational design and transformation, strategic change management, and strategic talent advisory services. Hauptmann has 20 years of experience in strategy and human capital consulting and has supported German, European, and global companies in large organizational transformations and talent management. Recognizing the importance of the HR-business strategic partnership, leadership development, and recruitment and retention of talent can lead to company improvements. But how can firms measure changes in individual personnel performance? Nothing reinforces strategic objectives more than measurement and ties to incentive compensation.
David, a 10-year veteran of the organization, led the research teams at Deloitte for six years. An authority in all areas of human resource, talent, learning, and leadership, David brings an integrated perspective to organizations seeking to solve their significant workforce challenges. He is adept at shaping operating models and key roles to improve employee experience and productivity, and is a thought leader in organizational culture, learning, and talent development. A former steward of the learning and development research practice for Deloitte, David developed the team's work in continuous learning and learning cultures. He holds a master's degree in digital media from the Georgia Institute of Technology with a focus on computer-aided distance learning, and a Bachelor of Arts in English from Emory University. .] Such studies indicate that true competitive advantage can be achieved through people and the people practices of organizations.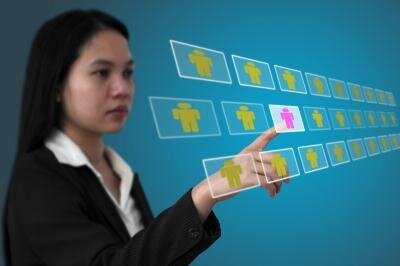 Each company understands the importance of attracting and retaining top talent because of the belief that "getting the right people on the bus" is likely to lead to better employee performance and long-term business success. In an ideal world, there is not a line drawn in the sand between human resources strategy and business strategy. A successful business owner realizes the strong connection between the two. Developing human capital is important to the longevity and success of a business. In the past, personnel administration was merely the processing of payroll, benefits and applications.
Relationship Between Hr Strategies & Business
For example, if the organization plans to expand, HR's recruitment strategy should focus on creating systems that will allow the company to recruit and hire top talent. Within this new type of environment, the HR team acts as a strategic business partner as well as a change mentor. The evolution of technology allows HR professionals to take on more strategic roles in today's HR landscape. Organizations must shift towards strategic human resource management or use the HR department to formulate HR strategies based on the company's short- and long-term goals.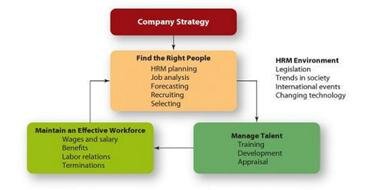 Many times, human resources leaders who are denied access to the boardroom complain that organizations don't appreciate the value of human capital. The way to improve the relationship between HR and C-level executives is by demonstrating the return on investment in human resources activities.
I looked at some of the top companies and summarized how their strategic human resource management has had an impact on the company's business strategy and has in fact become their main competitive advantage over other companies. We know, thanks to well-documented data analysis, that people-first companies drive significantly higher performance than those not focused on employees and culture. In order for companies to realize their potential, they need to invest in their people and their culture, and strategic HR leaders must lead the way.
To become a leading organization themselves, medium-to-small companies should consider adapting to this contemporary model to meet growth goals. Maren Hauptmann is the lead partner for the Organization Transformation & Talent service line within Deloitte's German Human Capital practice.
Human Resources Today
While some common measures are used by the best practices firms, the key assessment items vary significantly according to the strategic emphasis of a given firm. Instilling values and developing employees' abilities is only one part of HR's job of assisting capable individuals to grow and develop their talents. Recruiting and retaining talent is also very important and is a top priority for participating best-practice companies.
Reviewing performance and recognizing the potential of leaders are strategic keys to a company's future. In best-practice organizations, the ability to deliver the results outlined in the strategic plan is balanced with an appreciation of a person's potential for further growth and development. A review of both these variables is a serious and regular part of the strategy process. Those who want to remain relevant will focus on strategically supporting their organizations and the customers they serve. The real test of a relationship between human resources and overall business strategy is the quality of the interaction between human resources executives and other company executives.
Whenever there is a major change or business initiative, HR plays a key role in change management. For example, if a company plans to introduce a new software, HR can provide insights into how well the new program will be received.
Many organizations have undergone significant changes in light of new employment regulations and more diverse, younger employees who demand modern HR departments. Above all, experts agree that the role of the HR team is now genuinely impacted by the rapidly expanding availability of technology and digital tools.
Forward-thinking concepts may need to be approached carefully to avoid skepticism among old-school executives who still consider human resources as merely personnel administration. Building the relationship may also require the assistance of an HR consultant to map the strategy for effecting change in your organization. An HR plan gets your people ready to execute on your business strategy and goals. It helps you prepare your current staff and anticipate the people you'll need to add in the future. It preps your business for employee turnover and your managers for making future hiring decisions more strategically. A good HR plan should also include a succession plan, so you can limit disruptions to your business should there be a change in management or structure. As a result, the decisions that departments make must reflect goals that the company has set.
Without good leadership, quality and innovation will suffer and customers will disappear. " which emphasizes that superior leadership is a critical element to all business success. Most of the administrative aspects of HR are necessary to maintain the people in a given organization. Very often, you can find an annual report, which gives information about top management personnel as well as major developments in labor relations or human resource management.
Another "find" can be the organization's Mission or Visionstatement. For instance is the VP of Human Resources called that or the more trendy, HR Business Partner? Look at the types of News stories that the company is highlighting on its web page. The web page will certainly give you an idea of the company's Corporate Culture. A number of factors affect the relationship between human resources and business strategy. Executive leadership needs first to understand the benefits of aligning HR goals with overall business goals.
This may involve explaining the connection between a reduction in employee turnover and an improvement in job satisfaction that improves the bottom line. The recruitment and selection process of your human resources department is paramount in building a productive workforce. Developing a human resource strategy for recruiting and selecting the best employees affects your organization's bottom line. Maintaining a workforce where employees enjoy high levels of job satisfaction and job security translates into a workforce that helps achieve business goals. According to HR experts, human capital, or human resources, is your most valuable resource. HR teams can also track and measure data to continually improve organizational processes with an analytics strategy in place.
The power of analytics allows HR departments to use employee data to help management make more informed decisions about their team members and improve overall performance. Additionally, analytics can provide insight for effectively managing employees to reach company-wide goals more efficiently. With an analytics strategy firmly in place, executives can also better forecast a company's future staffing needs. HR teams play a critical role in aligning employee training with an organization's goals to create effective business strategies. With the right insights, analytics and change management strategies, HR leaders can lead an organization to success.
Human resources strategy today involves executive leadership teams conferring with human resources experts to develop complementary goals for human resources and the overall business. Today's human resource departments are responsible for much more than just hiring and firing employees. They play a strategic role in the day-to-day operations of the business, especially when it comes to employee engagement, necessary insurance, corporate brand and much more. When developing or updating your HR strategy or department, don't forget these five important pillars. The role of the HR department has evolved over the years, transitioning from the traditional "hire and fire" arm of the business to a strategic position. Today, HR departments are not only responsible for recruiting new talent and onboarding employees, but also establishing a positive workplace culture and environment. However, in today's technologically-enhanced workforce, the traditional role of HR is swiftly shifting.
Today, human resources departments have a more defined, strategic role in organizations, and an HR strategy affects the bottom line. One of the challenges for HR leaders is convincing executive leadership teams that human capital is one of the most important resources in which the company can invest. This return on investment is an essential part of the argument for including HR as part of an overall business strategy.
In this role, she is focused on helping leaders solve their most complex and pressing human capital issues. Throughout her 20+ year career, Erica has worked with some of the world's leading organizations and is a frequent speaker on how market trends are impacting the HR organization and profession as a whole. Within Deloitte, she has served as a member of Deloitte Consulting's Management Committee and Board of Directors. She has a Bachelor of Science in Industrial & Labor Relations from Cornell University. Providing a pipeline of strategically aligned, competent leaders is the primary critical success factor of Human Resources. The late Peter Drucker once said that the ultimate purpose of business is to "create a customer." With due respect to the dean of management thinkers, we believe that having key leadership in place is even more basic.