Employee Referral Program Policy Template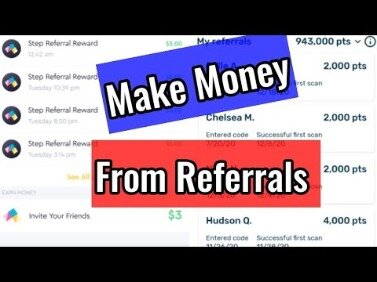 As we look at some of the developments that have affected our recent growth relative to our expectations, we note that our PEO has not performed in line with our long term expectations, driven by lower than expected pass-through revenues and lower-than-planned Worksite Employee growth. Over the past several quarters, we've discussed some of the factors impacting PEO revenue growth, including the impacts from our sales incentives, recent retention unfavorability related to healthcare inflation and softness in worker's compensation and state unemployment insurance rates. With the impact of these factors, our average growth over the past 18 months in average Worksite Employees was 8% as compared to our long term expectation of 9% to 11% and the contribution to revenue growth from pass-throughs was 1% compared to our long term expectation of 1% to 3%. Despite the slight underperformance related to our expectations, we are confident in the overall prospects of the PEO business and continue to see healthy demand for our offerings.

We typically, when we are negotiating with a vendor for a large contract, would be focused more on their fiscal year-end rather than our own fiscal year-end. And so you're right that there are some drivers around people's budgets and so forth, but a lot of procurement departments tend to focus on the vendors' year-end. And then we have a few smaller ones that we did in the early — in the early days. Some of the business we've sold is obviously new logo. Some of it has been, as you mentioned, off of some of our existing platforms. I don't think that I can point to one particular platform and say that like we're not targeting because we're not trying to do migrations or upgrades.
Join Paige And 6+ Million Other Small Business Owners
And I think we talked about very strong double-digit New Business bookings for the quarter, which — that's the most important metric for the future to really give us confidence that — that the business model is still strong and intact. We do look at pays per control also outside of the U.S. and I think there we, again, in our numbers, see some signs of stabilization in Europe when it comes through in the unemployment and pays per control metrics there. So for us, I think that everything looks — bankruptcies are — we're seeing the same things in our own business that you see through external metrics. We don't see any kind of elevation or increase in out-of-business or bankruptcies in our downmarket business, which is the canary in the coal mines. So our sales are also strong in the downmarket and in the midmarket. So it doesn't feel like the — like the weakness we had this quarter is anything other than the lumpiness that we talked about around multinationals because New Business bookings would be another, I think macro indicator that, that could weaken.
This growth in balances continues to be driven by a combination of client growth, wage inflation and growth in our pays per control. Our Employer Services same-store pays per control metric in the U.S. grew 2.2% for the second quarter.
This client funds interest issue and again going back to kind of the three-year guidance that we gave a few years ago.
And the — so that in the second half is actually going to, according to what I'm seeing in terms of our forecast, that's going to start to have an impact on revenue growth as well.
Not a huge impact, but where we were getting, call it, 1% lift in terms of revenue growth last year in the second quarter, I think this second quarter, it was a much smaller number.
Again, obviously not expecting a lot of sympathy from this crowd, but we're probably about $100 million less than what we expected to be in terms of client funds interest that we're obviously able to overcoming some of that as we go forward here.
Employer Services margins increased 30 basis points in the quarter driven by the same factors that I mentioned earlier when discussing our consolidated results. Our PEO segment revenues grew 9% for the quarter to $1.1 billion and average Worksite Employees grew 6% to $579,000. Revenues excluding zero margin benefits pass-throughs grew 7% to $412 million and continue to include pressure from lower workers' compensation and SUI costs and related pricing. Our value proposition in the PEO remains strong, as evidenced by our double-digit PEO New Business bookings growth this quarter. Our midmarket sales channel continues to grow following the realignment of our sales incentives and we're seeing continued signs of positive traction within our downmarket referral channel.
Save Time And Empower Your Employees With Employee Access®
We're trying to go after clients that have the right profile on the right needs, right, so that we can make them happier ADP clients in the long term. So we — we know what the capabilities are of the platform and we try to target the clients in the prospects whether they're internal, external in the appropriate — in the appropriate manner. So I guess the best way to put it is, it's kind of across the board in terms of from an internal view. And then in terms of industry or size of client, fortunately it's also kind of widespread. And so I think we did that and I think we talked about that, it's got to be 12 months ago, I think it was. So, that feels like it's starting to filter through.
But since it was a client-based acquisition, it doesn't — it wasn't an acquisition of a business. It does roll through our New Business bookings and that was I believe in the fourth quarter.
Our PEO platform is the leading fully outsourced solution in the HCM market where we combine this with best-in-class HR business partners, which together helps deliver an unparalleled service experience. We are tracking at 6% average growth for 6 quarters. We have a solid playbook with a proven track record of driving sustained growth and we will continue to focus on delivering consistent strong bookings growth and retention performance as key priorities. And moving down to P&L, during this period, we further solidified the foundations of our business as our associates continue to transform the way we work, while also delivering innovative solutions to our clients. These transformation efforts along with our steady topline growth and the operating leverage in our model have helped deliver robust margin expansion and an average adjusted EBIT growth of 13% through the end of the second quarter of fiscal 2020, which is within the range of our fiscal 2021 target CAGR of 12.5% to 15.5%.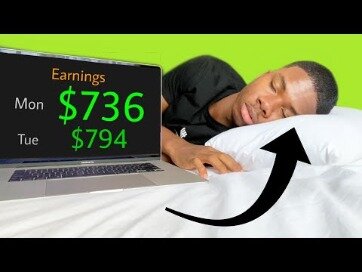 Just because of the natural cycle of the PEO, a large number of clients, by the way, in fact, retention as well, bookings standpoint January is the critical month for us so the December- January period is the critical month for us in the PEO. And again we are in the middle of that quarters, so it's kind of hard to make comments about the quarter since the quarter isn't done yet, but I think in the downmarket and in our PEO, in particular, we had a, I'd say, a good start to the quarter. Yeah, I want to — just wanted to comment that in terms of something a little bit quirky about, as we changed our guidance to focus on ES worldwide bookings versus the PEO based on average Worksite Employees. The reason we gave you some color about the bookings for the PEO this quarter is, even though we're not going to change the way we do our guidance, is in some respects what's good for the PEO, sometimes in the short term. If business gets referred to the PEO, it can have, in the short-term, a dampening effect on Employer Services. But we still had a great result in the downmarket and in the midmarket in Employer Services.
Obviously as we keep saying over and over again, we're trying to build on our success in the past but also transform for the future here, so we can continue to deliver sustainable growth for many years to come. I also want to mention that this time of year, as somebody mentioned about this being a busy time of the year for us from a sales standpoint, it's also a very busy time for our associates to deliver service and also our year-end commitments to our clients. It's very long hours and very hard work and I really appreciate the commitment of our associates, and again, it's one of the great differentiators we have in terms of being able to deliver that level of service, especially at a very busy time of the year like we are right now. So the good news for ADP is we have clients with all kinds of the year-ends because we have a lot of clients. But you're right that probably the average company in the U.S. has a calendar year-end, but I think most large companies and particularly multinationals which ADP would — I would consider ADP to be one of those.
Q: Do Referrals Work?
Employer Services revenues were slightly ahead of expectations and grew 4% reported and organic constant currency. Interest income on client funds grew 7% and benefited from growth in average client funds balances of 6% to $25.1 billion.
This, together with our disciplined share buybacks and a lower adjusted effective tax rate, has driven adjusted EPS growth of 18%, which is tracking ahead of our targeted growth of 14.5% to 17.5% through fiscal 2021. So again at the risk of getting too much into the sausage making, the — if you remember like part of our business particularly downmarket and into some of our midmarket, we report our sales when they start.
So when we look at — we have a few things that we obviously look at in terms of, call it, economic macro indicators. The ones that are kind of relatively stable, I would call them relatively stable, are pays per control and wage growth and we look at obviously our own data as we get ready for this earnings call. But we also have the ADP Research Institute, that publishes its own kind of wage growth information and other factors around the economy. And I think all those signs positive point to, what I would call, stability.
With these factors in mind, we remain optimistic in our ability to reaccelerate the PEO in the latter part of fiscal 2020. Meanwhile, our quarterly average consolidated revenue grew 6% reported and organic constant currency over the past 18 months.
This client funds interest issue and again going back to kind of the three-year guidance that we gave a few years ago. Again, obviously not expecting a lot of sympathy from this crowd, but we're probably about $100 million less than what we expected to be in terms of client funds interest that we're obviously able to overcoming some of that as we go forward here. And the — so that in the second half is actually going to, according to what I'm seeing in terms of our forecast, that's going to start to have an impact on revenue growth as well. Not a huge impact, but where we were getting, call it, 1% lift in terms of revenue growth last year in the second quarter, I think this second quarter, it was a much smaller number. And in the second half, it goes to probably no help to actually hurting our revenue growth. It's not a huge acceleration, but a slight acceleration. So we feel good that we're going to be able to maintain the momentum we have in the rest of the — the business and then hopefully we get a little bit of tailwind with some of the stuff going our way in terms of the larger deals and some of the international stuff that we — that we talked about.
So there — bookings and starts are basically equivalent. But when you get to very large deals, that's where you're really recognizing a sale. If it's a very large complex international, it could be 18 months later. So to your point about the critical selling season, pretty much now and done because January month, biggest month for us, particularly for our downmarket business and the lower end of our midmarket business as well.
Employee Referral Program Policy
Our pace of control was slightly lower than it was the previous quarter and the trend, but we've seen that many times before, where we go 2.5% one quarter and then we go a little bit lower the next quarter, but then it comes back to 2.5%. It does seem, and we've been saying it, and we've been wrong so far that as the labor markets tighten, there's just not enough people available in the U.S. to continue to drive the kind of pays per control growth that we've — that we've experienced. But, obviously labor force participation has been ticking up slightly and for a variety of reasons, that continued to hum along.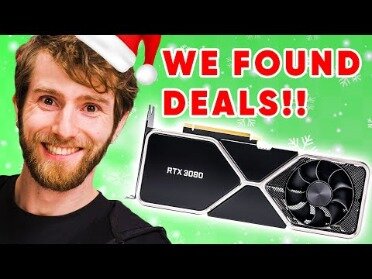 But you have less than 10 clients on one of the platforms and call it 30 to 40 clients on another one of those platforms. It just doesn't make a difference yet in terms of the sales results or the revenue results. But it doesn't dampen our enthusiasm around — around the future. So again, I guess, the long and short of it is, I don't think it's a lack of investment, but trust us that, if we see an opportunity to invest for growth, we will — we will take it. You will recall that at our June 2018 Investor Day, we outlined that we were targeting growth for worldwide New Business bookings growth of 7% to 9% through fiscal 2021. Though we no longer regularly report a worldwide bookings figure, which as a reminder, includes the results of Employer Services and PEO segments together, we thought it would be helpful in the context of a midpoint look back to share that we have seen 8% average quarterly growth since the beginning of fiscal 2019. So as you can tell we're pretty — we're pleased with the progress we continue to make on both the financials, but also on our — on our strategy.
Your Referral's Information
And then in the upmarket, I would say that the addition of Workforce Now and the callout to 1,000 to 5,000 range, so the lower end of our upmarket, which we did a couple of years ago has really been an important generator of win-loss and balance of trade success for us in the upmarket. So we've — we've had a robust growth in units and revenue and sales dollars from introduction of Workforce Now into that 1000 to 5,000, which addresses a segment of the market where that — that platform really has a lot of — a lot of appeal. But when I look at the year-over-year and even the three-year growth of our investments in our Next-Gen platforms and even some of the additional feature functionality that we're adding to our existing products, including user experience, that's again a place where our investments are growing. So we are — you can see it from our depreciation and amortization line when you see it in the queue. And you can see it from our, and hear it from our word that we are — and you can see in our balance sheet in terms of capitalized software. So we believe that we are investing for the future and that we have — sometimes you have these timing issues because we do have a lot of enthusiasm, for example, about our Next-Gen platforms. But relative to the size of the company, when this is the year — this is the first year where we have, over the last 12 months this is the first time we've actually got clients now live on our — on our Next-Gen platforms including Next-Gen Payroll and Next-Gen HCM, which we call Lifion.
But again it is kind of important to keep in mind that it's really the combination of those two that are driving overall ADP bookings and overall ADP revenue growth. Some of them are geographically concentrated and some of them are national, but I think we're very pleased with this quarter's performance against those competitors in the midmarket.
Now the new 606 rules, I think when you amortize some of these costs over time, they blot some of that impact, but there is still some impact from that. So we do — we did benefit from that and we just have a lot of good things going on from a margin standpoint. So we — we took three layers out and increased spans across the board including all the way to the very highest levels where we had for us a, I would call it, significant decrease in overhead, if you will, in terms of our other more senior — most senior levels. And so I think we're benefiting from all of those items and that's helping — that's helping the margin. So we feel pretty good about where we are in terms of cost and margin. We have a lot of transformation initiatives around cost and margins, and obviously we want to make sure that we can focus on growth in New Business bookings as well. Moving on to our Employer Services segment and interest on funds held for clients.
We have — our business model is interesting because sometimes at least for the first half because we — as you can tell, we were hopeful — we're hoping in the planning on a recovery in terms of our sales results for the second — second half. But in general, we benefited in the first half from an expense standpoint from having weaker New Business bookings because as you know our business has a little bit of a soft adjusting factor.